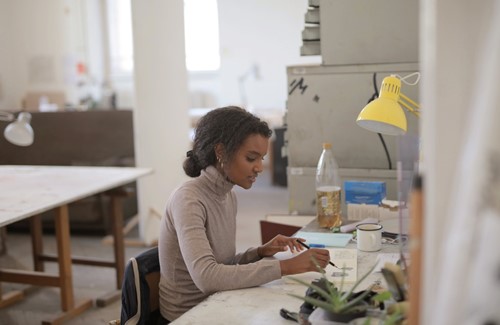 Changing your home or getting your new home set up can go much more smoothly when you hire interior design contractors. These contractors can help you decide on designing different areas of your home to achieve the style you want. When you're hiring interior design contractors, it's important to keep the following tips in mind. These tips help ensure that you hire skilled and experienced contractors to help you with your home.
Ask for Recommendations and Check Reviews
Where should you begin your search for interior design contractors? You can start by asking family and friends for recommendations, especially if they have worked with one recently. They can give you feedback about how the project turned out and what they liked or didn't like about working with their contractor. If you don't know anyone to ask for recommendations, read online reviews of different interior design contractors. Not all clients leave reviews, but reading the ones that are there can give you some idea of the quality of a contractor's workmanship.
Look Through Portfolios if Available
Visit the website for each interior design contractor you're considering hiring, and check for an online portfolio or images of completed projects. These images can help you see the kinds of projects they do and the different styles and designs they've used. For example, you might lean more toward an interior design contractor who seems to specialize in the type of style you prefer, such as modern or contemporary design rather than vintage design. These images might also give you some ideas of the kinds of colors and designs you want to use in your home.
Discuss Your Budget
You should be open about your budget when meeting with interior design contractors. This helps give them a better idea of the price range you're looking at for the entire scope of your project. Knowing your budget right away makes it easier for interior design contractors to narrow down your options and focus on those that suit your preferences and price range. Whether you need interior design work done for your entire home or just one room, start off with an upfront discussion on your budget.
Meet with a Few Interior Design Contractors
You don't need to go with the first interior design contractor you meet. In fact, it's a good idea to meet with a few contractors instead. Doing this gives you a better chance of meeting a contractor who understands what you're looking for in terms of style and design. You should also get a quote from each of these contractors, which you can then compare. Look for a contractor who can provide you with the services you need without causing you to go over your budget.
Ask the Right Questions
When meeting with interior design contractors, you should be prepared to ask questions. You might ask how many projects they typically handle at one time, what their availability is, how long they think your project might take and whether there are certain styles they don't offer. You might also ask how they handle issues that come up during projects and if they can provide you with references from past clients. These questions can help you learn more about each contractor's services and their approach toward assisting clients.