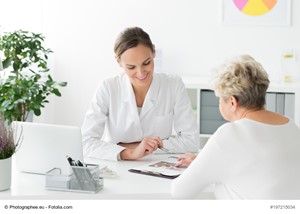 Selling a home can be quick and seamless, particularly for an individual who crafts a property selling blueprint. Now, let's take a look at three tips to help you create a successful plan to sell your house.
1. Analyze the Local Housing Market
A seller who understands the housing market in his or her city or town may be better equipped than other sellers to achieve the optimal results during the property selling journey. In fact, this seller can use various housing market data and insights to make informed decisions time and time again.
For a home seller, it is important to review the prices of recently sold houses in his or her city or town. This individual also should find out how long these residences were available before they sold. With this housing market data in hand, a home seller can determine whether a buyer's or seller's market is in place.
Furthermore, a home seller should look at the prices of comparable houses in his or her city or town. This housing market data will enable a house seller to see how his or her residence stacks up against the competition and prepare accordingly.
2. Learn About Your Home's Strengths and Weaknesses
Consider what separates your home from other houses in your area. This will allow you to explore ways to showcase your residence to the right groups of potential buyers.
Look at your house from the buyer's perspective and think about why a buyer may choose to purchase your residence. Then, you can craft a buyer-centric home selling blueprint designed to stir up lots of interest in your home.
It may be beneficial to conduct a home inspection too. By performing a home inspection, you can learn about any underlying house issues. You next can address these issues before you add your house to the real estate market.
3. Collaborate with a Real Estate Agent
A real estate agent is a must-hire for a home seller who is unsure about how to create a successful property selling blueprint, and for good reason. This housing market professional can offer expert insights into the real estate market and home selling journey. By doing so, a real estate agent can help you make the best-possible decisions throughout the property selling cycle.
In addition, a real estate agent will do whatever it takes to help you get the best price for your residence. He or she will promote your residence to the right groups of potential buyers, set up property showings and open house events and much more. And if a buyer submits an offer to purchase your home, a real estate agent will help you analyze this proposal and determine whether to accept, reject or counter it.
Ready to list your home? Take advantage of the aforementioned tips, and you can develop a home selling blueprint and boost the likelihood of enjoying a successful property selling experience.